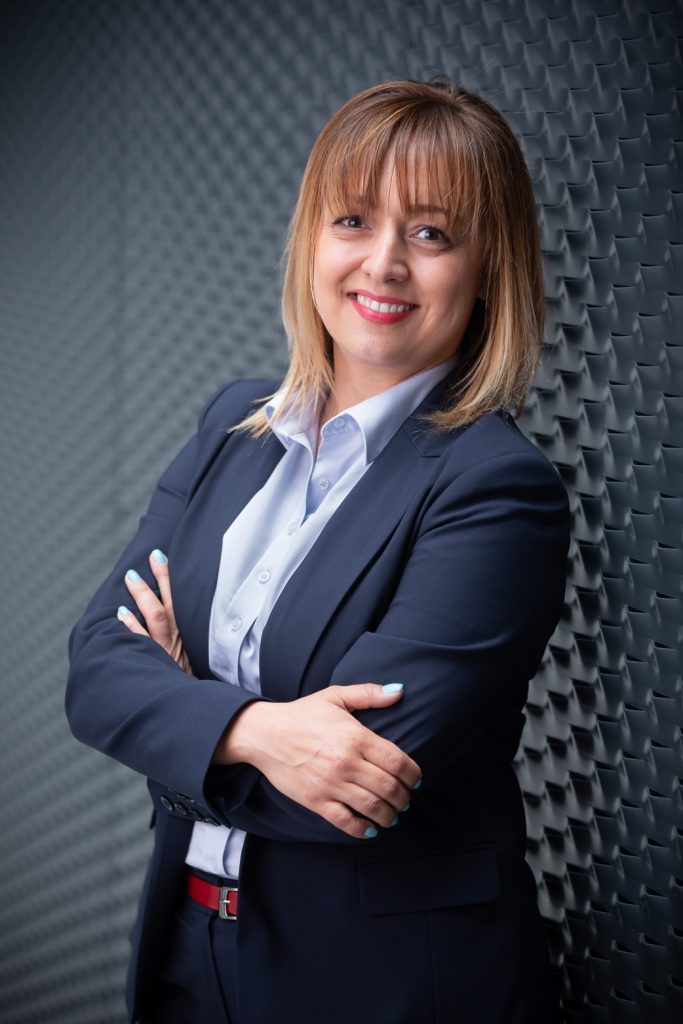 Justyna TROJANOWSKA, Ph.D. Eng.
Poznan University of Technology, Poland
Vice-dean for cooperation with industry
E-mail: [email protected]
Title: Using PowerBI to support decision-making in the production area
Abstract:
Business Intelligence (BI) is a suite of business analytics tools that support the decision- making process. It covers the transformation of raw data into information and knowledge. BI is becoming more and more popular thanks to the automation of the reporting process and new possibilities of data analysis that are not provided in a standard spreadsheet. The presentation will concern the use of Business Intelligence tools to analyze production performance using Microsoft Power BI. Examples from production companies using BI will
be discussed along with the results of the analysis. Additionally, the assumptions and operation of the proprietary simulator made in Microsoft Excel will be presented which uses Microsoft Power BI to analyze production performance based on data generated by the simulator.
Bio:
Justyna TROJANOWSKA, Ph.D. Eng. – doctor of engineering in the scientific discipline of mechanical engineering, assistant professor at Poznan University of Technology in Poland, vice-dean for cooperation with industry at the Faculty of Mechanical Engineering, Lecture Notes in Mechanical Engineering series editor in Springer Nature Switzerland AG. She runs research of production scheduling, production management, Lean Manufacturing, Theory of Constraints, Six Sigma. Trojanowska is a member of Polish Association for Production Management, Polish Economic Society, International Association for Technological Development and Innovations, Product Development and Management Association. She is the author of numerous publications in the area of production engineering (ORCID: 0000-0001-5598-3807, Scopus Author ID: 55780752800, Web of Science ResearcherID: K- 3787-2014) participant in numerous international conferences, reviewer of scientific articles published in ISI Master Journals, and member of the scientific committees of international conferences. She is cooperating with foreign research centers taking part in projects and scientific works conducted for the production companies. She has participated in projects related to the improvement of production processes. She was also responsible for WP5 "Training, Research & Development for Industry-oriented problems" in European University for Customised Education project funded by European Union.
Markus Brillinger, Dipl.-Ing. Dr.techn.
Pro2Future, GmbH., Graz, Austria
E-mail: [email protected]
Title: Sustainable Production Systems – Game Changers from Augmented Reality to Zero-Defect Manufacturing
Abstract:
The presentation will highlight recent outcomes in the field of sustainable production systems. The main underpinning technologies, also called game changers, will be discussed and it will be shown how practical implementation can succeed. The presentation depicts applications in steel production, plastics extrusion, and assembly processes. In the area of steel production, it will be shown how state-of-the-art algorithms can be used in the area of causality detection to significantly reduce the error rate. In the field of plastics extrusion, it will be shown how a new measuring method can be used to gain deep insights into the process and thus optimize the process parameters. For assembly, it is shown how sensors can be used to significantly reduce the stress load of assembly workers and thus ensure a long-term but also health-promoting deployment of employees. It can be said that sustainable production systems benefit primarily from the latest developments in IoT connectivity and the popularly scientific field known as artificial intelligence. However, the human factor still represents an essential factor. Without the involvement of humans in production, undesirable rebound effects can occur, which must already be considered in the design of such sustainable production systems.
Bio:
Markus Brillinger is an Austrian mechanical engineer and doctor of production engineering. After his studies at the Technical University of Graz, he received his doctorate in the field of additive manufacturing and developed a novel, now patented, a 3D printing process that was orders of magnitude ahead of all known technologies in terms of build speed. While still working on his doctorate, Markus Brillinger built up a start-up in the field of production optimization. After completing his doctorate in 2018, he moved to the Pro2Future research center and, since 2020, has headed one of five departments working on cognitive (i.e., sensing, thinking, and independently acting) production systems. His current research topics are the application of artificial intelligence technologies to production processes and resource-efficient production. In addition to his work as head of the department and key researcher at Pro2Future, Markus Brillinger works in research and development at AVL, a company that is involved in the electrification of mobility, where he conducts research on battery and fuel cell systems. In addition, Markus Brillinger teaches at two renowned Austrian universities: the Graz University of Technology and the Joanneum University of Applied Sciences, both located in Graz.